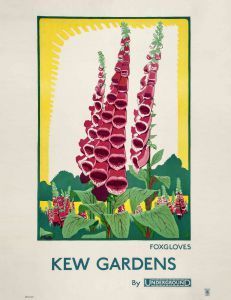 LONDON UNDERGROUND. The world first underground system. The metropolitan Railway opened in 1863, and today there are now 11 lines, in 2015 – 2016 London Underground carried 1.34 Billion passengers which make it the world's 11 busiest metro system!!!!
London Underground is also called the Tube; this is due to the fact that the first tunnels were built just below the surface. They would dig a deep trench, build a circular tunnel and then cover the "tube" over. The system now has 250 stations and runs on 250 miles (400km) of track, which makes it the 3rd longest metro system in the world. An interesting note is that only 45% of the "underground" is below ground.
London Underground under the stewardship of Frank Pick (1878-1941), the commercial manager from 1912 and joint managing director from 1928, embarked on a scheme to utilise the miles of corridors the Underground had. He commissioned many artists to promote the Tube and during his tenure he established the Underground's reputation as a patron of the arts.
MacDonald Gill (1884-1947) Is one such artist that benefited from Frank Pick's patronage. Legend goes that MacDonald Gill was the "saviour of the London Underground" This was due to his fantastical maps. The Peter Map of Kensington Gardens in this on-line exhibition is perhaps Gill rarest poster.
Harry Beck (1902 – 1974) another artist to benefit from Pick and whose legacy is seen all over the world. He worked as an engineering draftsman at London Underground signals office and in his spare time he designed the present tube map. He presented it to Frank Pick in 1931 who though it too radical and was very sceptical but it was introduced to the public in 1932 and the new design was immediately popular. The design is now used the world over.
The lithographic vintage posters in this on-line exhibition show the diversity and breadth of London Underground's patronage.